File A California Workers' Compensation Claim In Court
Filing a California workers' compensation claim in court can be done by an attorney or by the applicant in pro per (or without a representative). However, most injured workers who seek to adjudicate their case with the Workers' Compensation Appeals Board (or WCAB), will choose to do so with representation. This is due to the fact that insurance company is almost sure to hire an attorney to represent their interests, and the hurt employee will need professional representation to level the playing field. In addition, the process is complex and confusing to non-licensed professionals. With a Rancho Cucamonga California workers' compensation lawyer on your side, the employee gains knowledgeable advocate in the courtroom who knows how to navigate the sometimes complex claims process. Before going into the ordeal on your own, be sure to seriously consider calling a local attorney to obtain representation. Remember, many of those who embark on their own do end up with an attorney before the claim is fully resolved because problems come up that are too legally complex to handle.
Filing A California Workers' Compensation Claim Using A Lawyer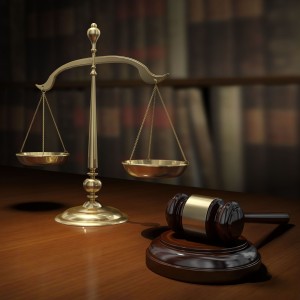 Obtaining a lawyer may seem daunting, but it is a relatively easy endeavor. The first thing to do is to find some nearby law offices that represent applicants (or claimants) at the WCAB. To find a local law firm, use the name of your city in the search term when looking for someone in a search engine. This will filter out geographically undesirable candidates. Once a few different offices are located, you should usually be able to read about their philosophy on their website. Many websites will have content written by lawyers who run the practice which will give the onlooker an idea about practice philosophy. Those offices that you believe would be good for you should be called. Upon calling the office, always request to speak to the attorney who will be handling your possible case. This way, you will be sure you are obtaining a representative that you base your decision to hire that firm on.
Once a firm is selected, the prospective client will likely be brought to the office to sign some necessary state paperwork as well as an attorney-client agreement. From there, the timing of the filing process is largely up to the discretion of the attorney selected. Generally, an Application for Adjudication of Claim will be filed at the local WCAB District Office in the county of residence of the employee or the county in which the law office is located. It is possible that a new Primary Treating Physician (or PTP) will be elected soon thereafter. Note that the order could be reversed depending upon the tactic used by the particular advocate chosen to provide legal representation.
The great thing about having a professional advocate for you is that they will also take care of all the necessary paperwork so that you do not have to worry about making errors and/or missing deadlines to file certain documents in court. Here at our Rancho Cucamonga California work injury legal practice, we provide the necessary knowledge and advocacy for those in the community who have experienced a work related accident injury or occupational disease. If you have suffered one, make sure to call us first at 909-325-6032 or visit our website workerscomplawyerie.com to request a call back.
Filing A California Workers' Compensation Claim Without A Lawyer
Some will choose to forego hiring anyone for help and will instead attempt to pursue their claim in court on their own. At first, this doesn't seem like a bad idea to some. Some believe that the cost savings will make up for less effective litigation skills, strategies and tactics. Those who believe this way need to know that in general the likelihood of better results is significantly increased when representation is hired. Since fees cap out at 15% contingency and no costs exist to file the case, having a lawyer really isn't expensive after all. In fact, it's likely that those who have been hurt at work cannot afford NOT to have an attorney on their side because of the increased value that an experienced advocate brings to the table. Whatever path is chosen, it is never a bad idea to consult with a Rancho Cucamonga California work injury law firm about your unique set of circumstances surrounding your particular claim of injury before making a decision on what path to pursue.
Hire Our Law Office To Represent You In Court
Our law firm's location is convenient for those who reside in the Inland Empire and Los Angeles County areas. If you or a loved one needs guidance, we are here for you with a free, no obligation case evaluation. You will speak directly with a lawyer to help you make the right decision about who to hire to advocate for you in court. Our office can be reached by dialing 909.962.8414