Workers' Compensation vs. Social Security Disability in California: What Injured Workers Need to Know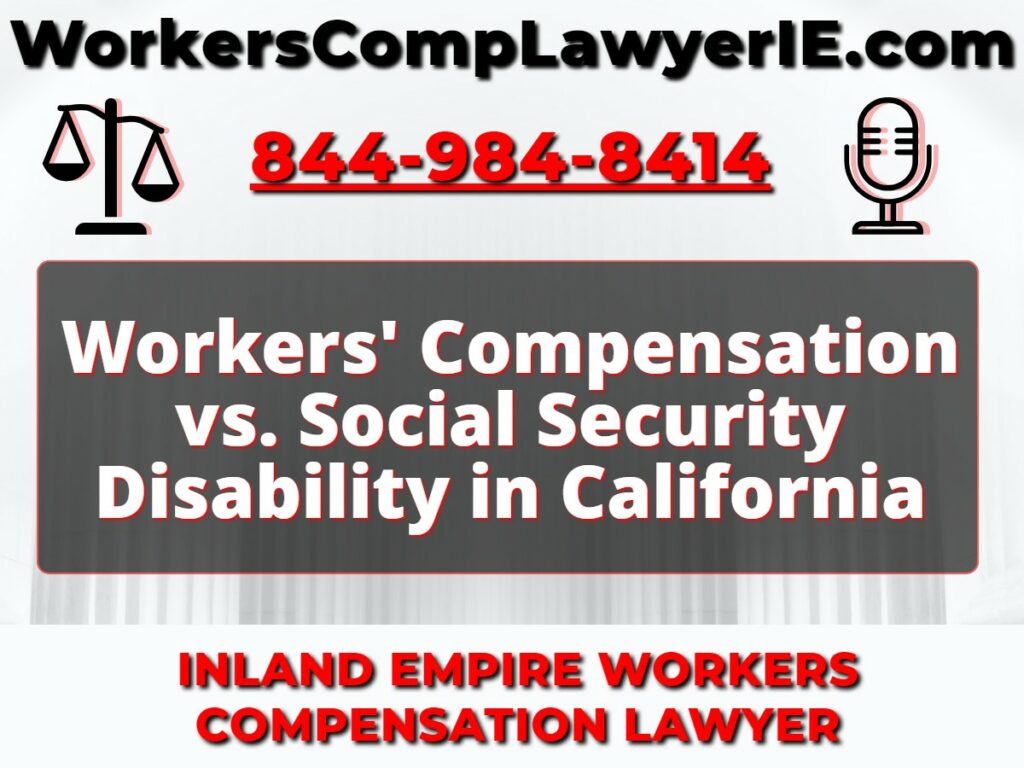 Understanding Workers' Compensation in California
California, with its vast workforce, has established a robust system to protect the rights of its workers. Workers' compensation serves as a safety net for employees who suffer injuries while on the job. This article delves into the intricacies of workers' compensation in California and aims to empower injured workers with the knowledge they need.
What is Workers' Compensation?
Workers' compensation is a state-mandated insurance program that provides benefits to employees who sustain injuries or illnesses as a result of their job. The primary objective is to ensure that injured workers receive medical care, lost wages, and other necessary support without the need for litigation.
Key Differences Between Workers' Compensation and Social Security Disability
While both programs offer support to individuals unable to work due to injuries or illnesses, they serve different purposes. Workers' compensation focuses on job-related injuries, regardless of fault, whereas Social Security Disability provides assistance to individuals with long-term disabilities that prevent them from working, irrespective of how the disability occurred.
Rights of Injured Workers in California
In California, injured workers have the right to medical treatment, disability benefits, and vocational rehabilitation. They are also protected against retaliation from employers for filing a workers' compensation claim. Being informed about these rights is crucial for ensuring fair treatment and adequate compensation.
The Role of a Workers' Compensation Lawyer
Navigating the complexities of workers' compensation claims can be challenging. A dedicated lawyer can guide injured workers through the process, ensuring that they receive the benefits they are entitled to. From filing the initial claim to representing clients in disputes, a workers' compensation lawyer plays a pivotal role in safeguarding the rights of injured workers.
Common Misconceptions About Workers' Compensation
Many believe that workers' compensation only covers severe accidents or that it's unnecessary if they have health insurance. However, workers' compensation encompasses a wide range of injuries and provides benefits that regular health insurance might not cover.
Real-life Scenarios
Consider a warehouse worker who sustains a back injury while lifting heavy boxes or an office employee who develops carpal tunnel syndrome from repetitive tasks. In both cases, workers' compensation can provide the necessary support and benefits to aid in their recovery.
Conclusion
Understanding workers' compensation in California is essential for every employee. It ensures that injured workers receive the support and benefits they deserve, helping them navigate the challenging aftermath of a workplace injury. If you've been injured at work in California, Inland Empire Workers' Compensation Lawyer is here to assist. With extensive litigation experience, we prioritize your rights and well-being. Secure a free consultation by calling (844) 984-8414.