Fontana Accident Injury Attorney
When an injury results from an accident caused by the negligence of another, the injured party may have the right to bring a lawsuit against the negligent party. However, in California, when an injury happens on the job, regardless of whether it was caused by the negligence of another or not, the injured party may have the right to bring a workers compensation claim against their employer's insurance company. This is because California workmans compensation is a no-fault benefits system. Sometimes, when a work related injury is caused by the negligence of a 3rd party, such as a products manufacturer, an employee of another company or some entity not considered to be the employer, the injured worker may have a right to bring a lawsuit against the negligent party along side their right to file a workers' compensation claim. It is always important to consult with a lawyer about your personal rights when an injury is job related. It is also imperative that you seek advice quickly, because rights can be lost by not exercising them. This is true under work comp law and personal injury law.
Fontana Workers Compensation Accident Injury Attorney
Here at our office, we are experienced workers compensation accident injury attorneys and serve the area of Fontana, California. Those who suffer work related injuries or illnesses can call our office to speak directly to an attorney about their accident injury situation! When you call 909.962.8415, you will be put directly in touch with a Fontana lawyer who will provide you with a free, no obligation legal consult. During your consultation, you will be given valuable insight into your unique situation and will be able to get intelligent answers to pressing questions you have about workers compensation law and how it applies to your work injury.
Fontana Personal Accident Injury Attorney
For those who also believe that their on the job accident was caused by a 3rd party (someone other than their employer's negligence), we can also give you some valuable insight into your rights. We can either decide to take on both your claims or refer you to a second attorney for a personal injury lawsuit if we believe your best interest is served by retaining separate counsel on each case! When you submit a consultation request form at www.WorkersCompLawyerIE.com, a Fontana accident attorney will be giving you a call personally to discuss your circumstances.
In Person Consultation Available With Fontana Accident Injury Attorney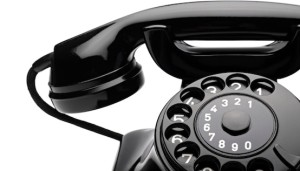 Our office is conveniently located in Ontario, California to serve the entire Inland Empire. We are directly between the 210 and 10 free, with easy access to our office from either! If you would like to schedule an in person consult with our office, just call us and we will set one up right away! Do not risk losing important rights by not taking action! We are here to help you and all consultations are completely free with no obligation to file a lawsuit or workers compensation claim! And, if you do decide to retain our serves to fight for your benefits, we only charge you a fee as a percentage of recovery (15%). This means that you pay no money up front and no money at all unless we get you money compensation. Fontana Accident Injury Attorney will be on the phone in no time at all!