Fontana Accident Injury Workers Compensation Lawyer Help
The Types of Injuries That Qualify For Workers' Compensation Benefits
The Types of Injuries That Qualify For Workers' Compensation Benefits – A work injury can result from a specific accident or from repetitive work activities. When a specific accident occurs that causes injury, California law defines that injury as a specific injury. Where repetitive work activity gives rise to injury, California workers compensation law defines that injury as a cumulative trauma. Although both types of injury result from different mechanisms, both are recognizes as legitimate. Those who suffer from either type of injury have the right to apply for benefits under their employer's workers' compensation insurance policy.
The Workers Compensation Cumulative Trauma Accident Injury Explained
Cumulative trauma injury is extremely common in all lines of work. Heavy typing often leads to carpel tunnel. syndrome in the wrists. Those workers who stand all day tend to develop medical conditions or problems in the back and feet. When the job requires repetitive lifting, an injury to the shoulder may develop over time, culminating in the need for shoulder surgery. The cause of these types of injuries can be hard to identify at first. Because of this fact, many workers do not report them until the condition has become very serious. Generally, the delay in reporting comes from the belief on the part of the employee that their condition is temporary and will get better. Sometimes injuries do get better, but many do not. Instead, they just get worse. Once the employee realizes this fact, it can be difficult for the worker to approach their employer about the situation. This is often due to the simple fact that the employee cannot point to one specific event that caused the injury and therefore believes their injury will not be taken serious or will be denied as not credible. And, in fact, their fear is extremely founded. The cumulative trauma injury is often one of the most denied mechanism of injury in California workmans comp. Fortunately, there is help for those who fear denial or benefits or who have already been denied!
Lawyers for Repetitive Work Activities Cumulative Trauma Injury Claims
If believe you are suffering from a cumulative trauma injury as the result of repetitive work activities, our law office is here to help! We can help Fontana Cumulative Trauma Accident Injury – Workers Compensation Lawyer Help you obtain the medical evidence needed to substantiate your injury. We can provide the strong voice required to receive the benefits that you are entitled to receive for a legitimate cumulative trauma. We offer free consultations directly with an attorney. When you call (909) 962-8414, you will gain the knowledge you need to understand your legal situation and what we can do to help you! You can also submit a case evaluation form at www.workerscomplawyerie.com to receive a call back same-day!
Cost of Workers Compensation Lawyer Help in Fontana Inland Empire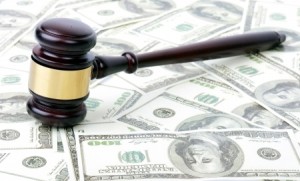 All work comp cases are taken on a contingency fee, which means that no money is required up front to get us on your side right away. The fee we charge is modest, at only 15% of what we collect for you. If we do not collect money for you, you pay us nothing at all. Our office is conveniently located to serve Fontana California and the surrounding cities. We have the experience and resources to give you the advice that you need and the first class representation necessary to maximize your results in court. Remember, workers compensation claims are not lawsuits in the traditional sense. Nevertheless, California has set up an entire system of judges that oversee workers compensation claims. Here at our firm, we will take a denied case to trial before a judge unless your workers comp insurance carrier offers you fair value on your claim! Fontana Accident Injury Workers Compensation Lawyer Help Today! Call us at (909) 962-8414!